No Nasties. All Good.
We make gourmet sweets with big flavour, honest ingredients - and absolutely no nasties. No gelatine. No palm oil. No fake stuff.

Instead, we've made a commitment to do good - for people and our planet.

We're carbon neutral. We're 100% plant powered and 100% irresistible.

How we're building a greener future
We're a B Corp, baby!
We're pumped to be the first B Corp certified sweets brand. B Corp is a global certification initiative that assesses businesses based on their environmental and social performance. We pride ourselves on using our business as a force for good, and now it's official!
Palm oil? Not in our sweets.
Using palm oil is an absolute no-go for us. This oil has snuck its way into many food items and can cause devastating deforestation and habitat destruction for the world's most endangered species. If it's a no from the planet, it's a no from us.
I'm recyclable!
Our plastic pouches are the same material (OPE/PE) as a plastic bag, which means that you can take them to your local supermarkets and recycle them at carrier bag collection points. Simple.
OPRL labels
Recycling can be a minefield. We get it. That's why we work with OPRL and use their simple, consistent and UK-wide recycling icons across all of our products, so it's easy for you to know how to recycle them.
We're carbon neutral.
As of 2021, our business and our pouches range are carbon neutral. We've measured our carbon emissions, we're offsetting them through supporting certified projects, and now we're working to reduce them.
Animal gelatine? It's a no from us.
Since 2018, we've made our recipes vegan by avoiding animal gelatine. Gelatine is commonly used in sweets as a gelling agent and is can be derived from pigs or cows. Instead, we use vegetable proteins and starch to still give you that 'gimme more' texture you love.
We're a B Corp, baby!
We're officially a B Corp baby, and the first B Corp certified sweets brand. Hey look, we know we are not perfect but we are SO committed to doing things better - by the world, our team and you. 
You might be thinking, what does that even mean? B Corp is a global certification initiative that assesses businesses based on their environmental and social performance. To become B Corp we had to push ourselves to meet high standards of performance, accountability and transparency in supply chain and responsible materials, employee benefits and charitable giving. 
It makes us part of a pretty cool community building an inclusive and sustainable economy that works for everyone. But, it's not just about getting a certificate and sitting back to relax. It's the start of an epic chapter to make impactful plans to continue doing business better.
It starts with sweets but it ends with you and our planet.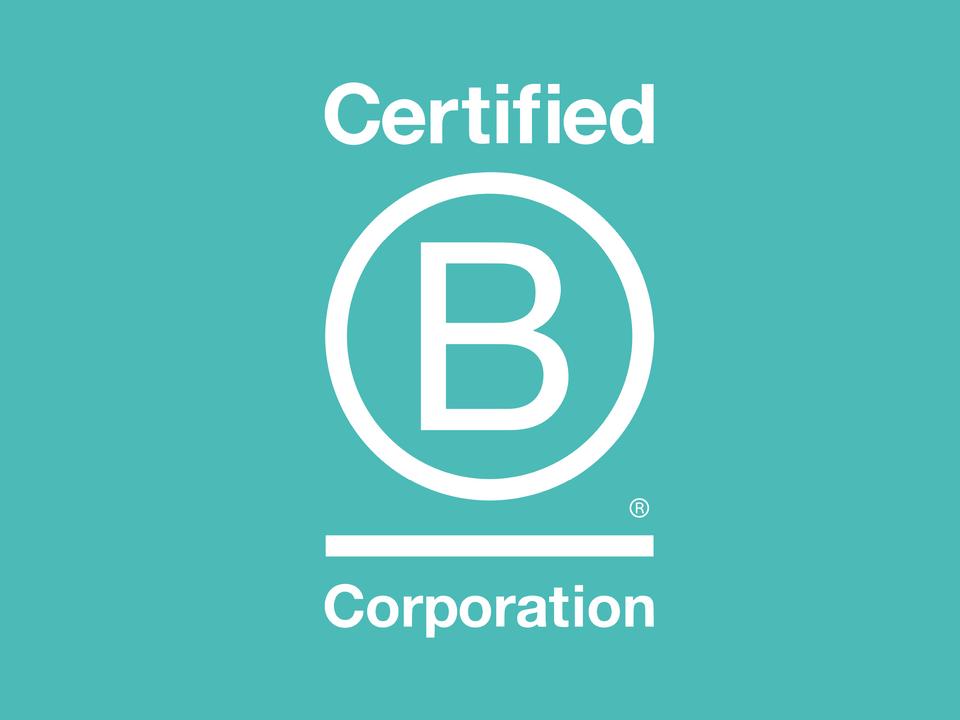 Our All Good ingredients
Since 2018 we've removed all animal gelatine from our recipes. It's been the brand's ambition since the beginning, but we know how important texture is for the overall sweet experience, so we wanted to wait until we could get it just right. We've done this through working with the best sweets manufacturer in the world so we can serve you greener sweets without compromising on taste or texture.

It doesn't stop there - we also refuse to use palm oil in our sweets. Many of the big brands use this ingredient, but it can come at a huge envionmental cost as it's sourced from rainforests that are destroyed to create palm oil plantations. Since rainforests are key to helping cool down the earth, and they house a huge percentage of our biodiversity, this deforestation directly contributes to the climate crisis.

All of our ingredients are very carefully selected to ensure that they are sourced in a responsible way that is least damaging to the planet. This includes the glazing agent used in some of our sweets (those without a sugary coating), carnauba wax. Our carnauba wax supplier is a member of the 'Initiative for Responsible Carnauba' - an organisation who works with companies to foster a responsible carnauba wax production, both improving working conditions and preserving biodiversity. Find out more about this initiative here.