The story of Jamie Laing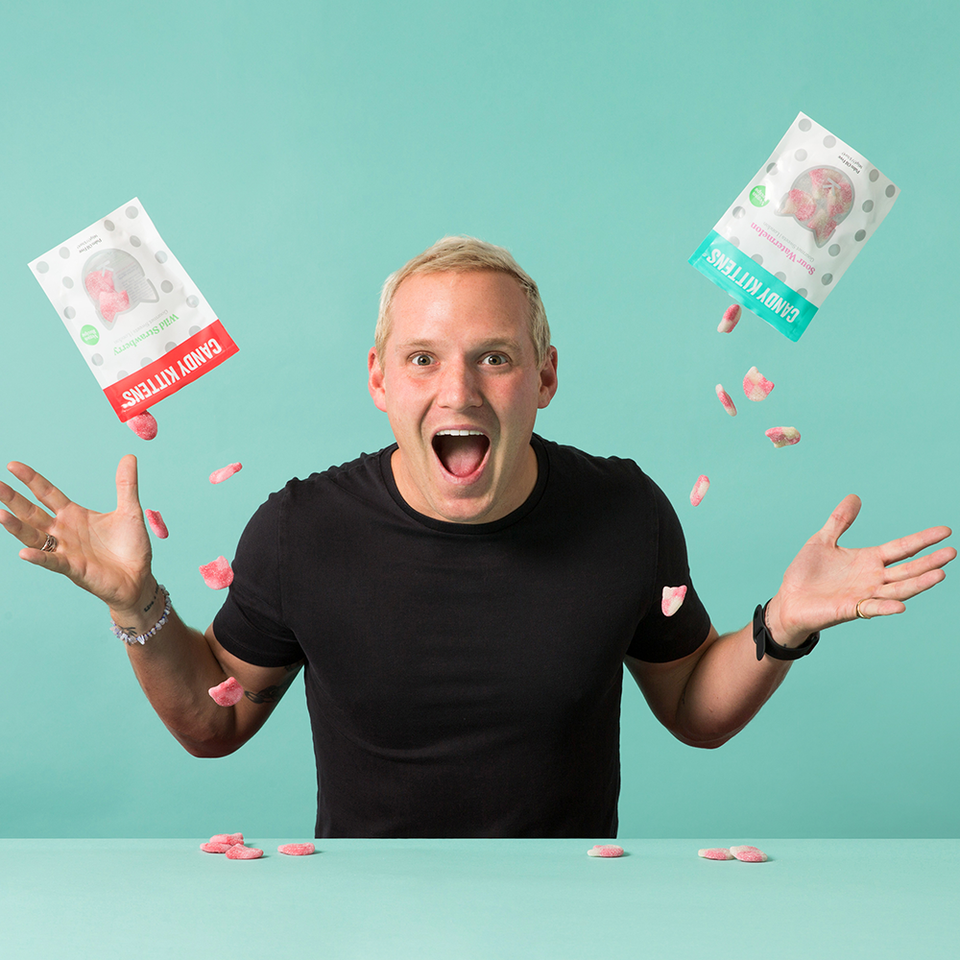 His love for sweets
Jamie has always had a huge appetite for life and an even bigger one for sweets. Sadly, that energy as a kid meant that his parents would never let him near anything sweet for fear of him bouncing off the walls.
When Jamie was growing up, like many kids, he was afraid of the dark. In a bid to distract him, his older brother Alexander used to feed his imagination by telling him stories about an incredible, fantasy sweet world.

These sweet world stories ran Jamie's imagination wild (certainly didn't help with the sleep) about one day having his very own sweet world himself...
The perfect partnership
Many years later, with these sweet thoughts still swimming through his mind, Jamie met Ed through a mutual university friend and they quickly found common ground with a shared idea: to make sweets cool.
Jamie wanted to open a cool, fashion-forward sweet shop. But what sweets would be cool enough to go in the shop? Ed had another idea - why not create a sweet especially for adults that looked as great as it tasted?
And the rest was history.