From going vegan in 2018 to becoming the first UK sweets brand to gain B Corp certification last year, we like to do things differently at CKHQ and we love when others do the same. So when we found out about Forest Green Rovers, the world's first vegan football club, we had to get involved.
Based in Gloucestershire and playing in League One, FGR are steadily climbing the ranks of English football, whilst earning a reputation off the pitch for being the greenest football club in the world.
We thought it was only right that the rebels of the sweet world partnered with the rebels of football. Together we are the underdogs who are challenging the norms within the industries we play in.
Shop Now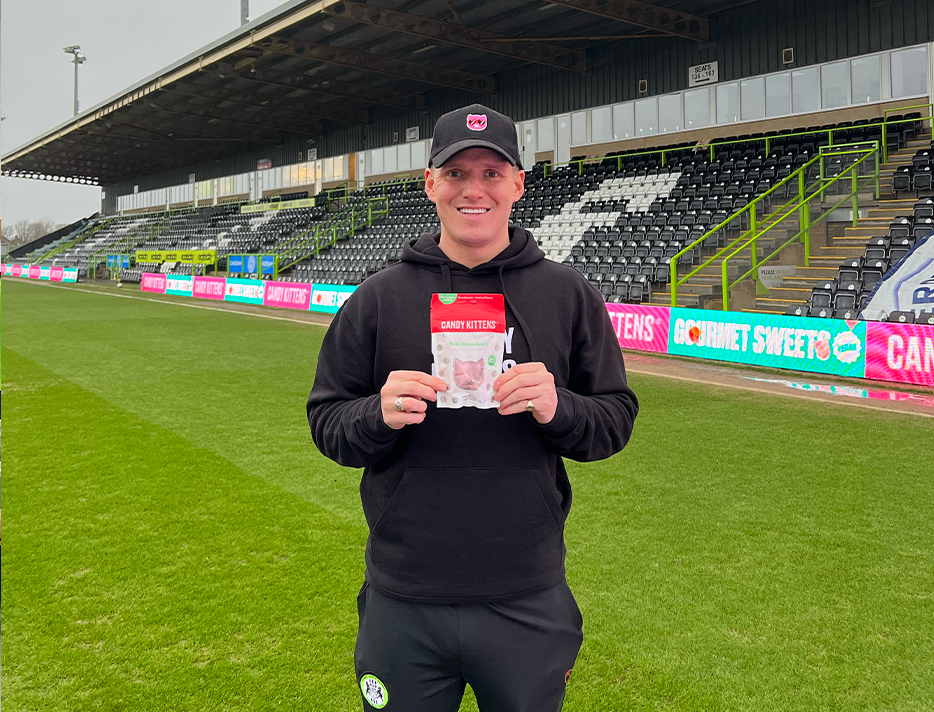 At Forest Green Rovers sustainability is core to everything they do. Energy, along with Transport, Food and supporting Nature are key pillars. As soon as you turn into the main entrance you get a sense of what they're all about.

- They're supplied by Ecotricity - providing 100% renewable electricity and carbon neutral gas.
- Their kit is made from recycled plastic and coffee grounds
- The football pitch is fully organic so it's maintained without the use of pesticides
- They are a vegan club
So, it's not just about providing a vegan football club with vegan sweets - we will be doing lots of exciting things with the team at FGR over the season, so watch this space!
Shop Now