Read This
When people are talking about GDPR ?‍♀️
By Max Maharajh

2nd May 2018
Be honest, who else thought GDPR was a rap song? The General Data Protection Regulation act is coming, and we're ready for it.
As you're probably well aware from the number of emails you've received recently, GDPR is kicking in at the end of May. If you don't know what GDPR is, don't worry, we've written a little blog to help you understand what it means.
GDPR was set out by the European Union in 2016, and it pretty much prevents all of your personal data being shopped around without your consent. That means you should get less PPI phone calls asking about credit cards that you never had, and fewer emails trying to sell you 'premium fashion' from brands that you have no interest in. These regulations have been put together with consumers in mind.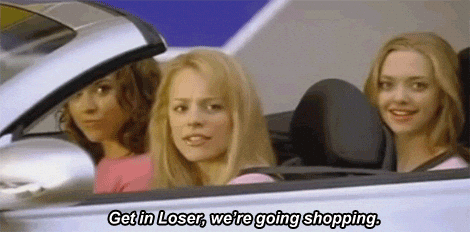 Here are a few bits on GDPR which we think are particularly important…
Your consent: this is something so, so, so important. Going forward, we can't use your data without you giving it to us. It should also be as easy for you to opt in as it is for you to opt out.
Right to access: at any point after GDPR comes in, you have the right to contact suppliers and ask them to give you all of the data they have around you. For example, here at Candy Kittens we retain customer order data, which makes it easier for us to send you discounts or updates about products that we know you're interested in.
Right to be forgotten: This seems like the title for a movie about the worst break up ever (probably starting Ryan Gosling), but in actual fact it's quite a simple action. If at any point you want a company to forget your details, you can request that they delete them and clear their records.
Notification breaches: if someone tries to hack our system and breaches all of our security around Candy Kittens consumer data, we have to tell you within 72 hours. All companies now have to do this. This is really important if, like me, your passwords are the same on every single account (why do I do it…)
Privacy by design: we recently redesigned our website, and we made sure that all of the elements that we are using are compliant and secure. You'll see a lot of other websites being updated over the next few weeks too.
We're currently working hard on making sure we know what we're talking about when it comes to GDPR. For any information, you can email us on [email protected].
---
---